Big Wall - Russian Way. Kyzyl-Asker peak (5600m) Southeast face, Kirghizia-China

Pamiro-Alai (1995, Peak 4810 East face), Norway, Pakistan, India, Polar Canada, Nepal - here is the geography of team's expeditions.
Climbers led by Odintsov are the worldwide leaders in mountaineering, winners of the most prestigious Piolet d'Or for their challenge Jannu Peak (Nepal,)ascent in 2004 and repeated champions of Russia.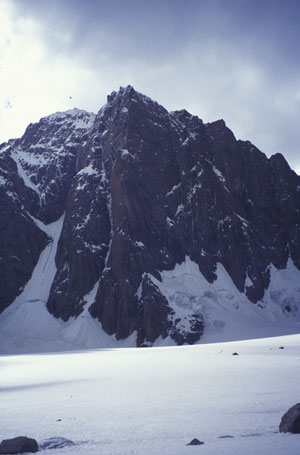 Mikhail Mikhailov: "It seems to me the wildness of the massif engaged Odintsov's attention first of all. Plus Americans reckoned this area very perspective. We known a lot of expeditions there, but none of rather worthy routes have been paved after Kazakhstan Expedition in 1985. Well, probably Ruchkin and my stories thrown into his say too..."